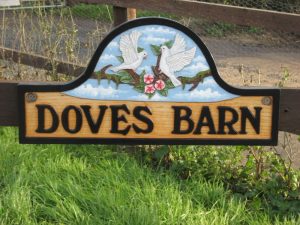 Please call us to secure your special dates on 01449 722800 or email info@selfcateringinsuffolk.co.uk.
Hire periods are flexible so please call us to discuss your requirements and we'll do our best to accommodate you. If you would like to book Doves Barn for a longer period we would be happy to discuss that with you too.
Doves Barn is family owned and family run. We want you to enjoy your stay and you are most welcome to call us at any time with queries you might have about the holiday accommodation or the local amenities nearby in Needham Market or Stowmarket.
Whether self catering or eating out, the countryside surroundings make Doves Barn a place of peace and tranquility, yet somewhere you can use as a base for an active holiday if you so wish. There are walks and lots of other things to do and see within easy travelling distance, so take a look at what is available and perhaps plan yourself a schedule of days out and quiet nights "at home" in the Barn. Alternatively there are things to do on the premises if you prefer to stay local.
The Accommodation
Doves Barn can sleep 22 people with comfort. There are 6 large rooms including an extra large 'dormitory' room which accommodates 3 single beds and a double bunk bed and two spacious galleries. Doves Barn's flexible accommodation can cater for all your needs. All bed linen is provided except for cots. Towels are not provided except for hand towels in the shower-rooms.
One cot is available (Free) Please bring your own cot linen.
Two high chairs available (Free)
The amenities
There is a well equipped kitchen in Doves Barn which provides everything the self-caterer could wish for, but if you want to totally relax, we can recommend trusted caterers who will take care of all your needs, in particular we recommend you try Degoni Paella Specialist – we will be happy to arrange this for you.
Example tariff
3 nights from £1,585 to £3,675
7 nights from £2,455 to £4,595
Arrival & Departure Times
Arrival: 3pm (earlier by pre-arrangement)
Departure: 10am
Please contact us for more information about availability, precise rates and how to make your booking.
01449 722800
07771 884429
or email info@selfcateringinsuffolk.co.uk
Booking conditions apply.